Nordictaste came to life in 2021 because we wanted to show the wonderful things that come out of the Nordics. We represent Estonia, Finland, Sweden, Norway, Denmark, and Iceland and bring to you some fun facts about the interesting countries.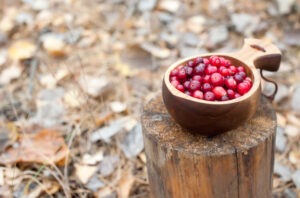 We focus mainly on edible items and try to spice up your life with different products that come from the happiest region in the world. We want to show the world what makes these products special and so loved by the local people.
For example, did you know that around 75% of Finland is covered in forests? Or that Estonia has more than 2000 islands? No wonder then that this nature grows many things that are not available anywhere else in the world. Here's a brief overview of all the countries we will be focusing on.
Denmark is the smallest Nordic country but has nearly 6 million people. From vikings to biking, the Danes have always been efficient travellers. And with 32 Michelin-starred restaurants, they also know their way around new Nordic food.

Sweden is the largest Nordic country with over 450 000 square kilometers of land. The Swedes are known for their good music, blond hair, and nice furniture. They also invented the cinnamon bun, which has earned a yearly celebration on October 4th.

Iceland ranks 1st in gender and income equality. The most active volcano area in the world combined with a cold climate allows Icelanders to organically grow delicious berries and vegetables. 

Norway has the second longest coastline in the world, which means interesting and diverse nature is guaranteed. The mountains and valleys of Norway are rumored to be inhabited by mysterious trolls – so beware of them when you're hiking!

Estonia's small population of 1,3 million means that there is a lot of room for nature. Home to the best-preserved Medieval city in Northern Europe, Estonia is the perfect destination for sightseers who can appreciate unique architecture and gorgeous landscapes.  

Finland is home to Santa Claus and the biggest coffee-drinkers in the world. And despite cold winters, Finnish summers produce many wild arctic berries that are full of essential vitamins and nutrients. 
But the Nordics don't just have a lot of beautiful nature and strange and interesting people. It is also a highly technological area. For example, Swedish and Estonian entrepreneurs gave the world Skype. And so far, Estonia has produced 7 billion-dollar startups. 

We are not only planning to bring you interesting information about the countries, but also start selling unique Nordic products made with Nordic ingredients that will bring a special flavor to your life.